*PINCH* TO ZOOM
duo show with Elli Antoniou

Generation and Display, London. Curated by Amelie McKee




triple axel, 2023
with Elli Antoniou






















TAPE_2046, ongoing project ︎





sisters [2023]
produced at AQTushetti, omalo, georgia

proxy.1


sisters (for l.s.;d.d)


MOSS (mara)


anna









with thanks to elene, ole, vazha, tete, nora and anna



distinctive bitemarks [2022]
released with LIMBS

mumur_1


molar


mumur_2












with thanks to ini and aidan


body double [2021]
produced for ERGO COLLECTIVE, Polyphonic Residency

tuber


ATOM


choral











with thanks to ellie and stefano







GET_ LAMP
not before it has forgotten you @ Nicoletti Contemporary 2022



latex print on satin poster paper, folded, embossed metal, feather, fibre, t-pins.
with Clementine Bruno and Anna Clegg.
PRESS
BOOTLEG VAMPIRE
well mannered guests (2023)
gif movie, dowload link avaliable on request.
for
TICK TACK
, Antwerp, Belgium


totalHalo
stoker [2023]
00:04:35





full work available on request.



TAPE_2046
sisters (for l.s ; d.d) [2022]

00:07:21



screened at SET woolwich / outpainting / 02.23








i <3 your output

greengrassi gallery, london
03.03.2022 - 14.04.22

with Anna Clegg, David Musgrave and Elliot Jeffires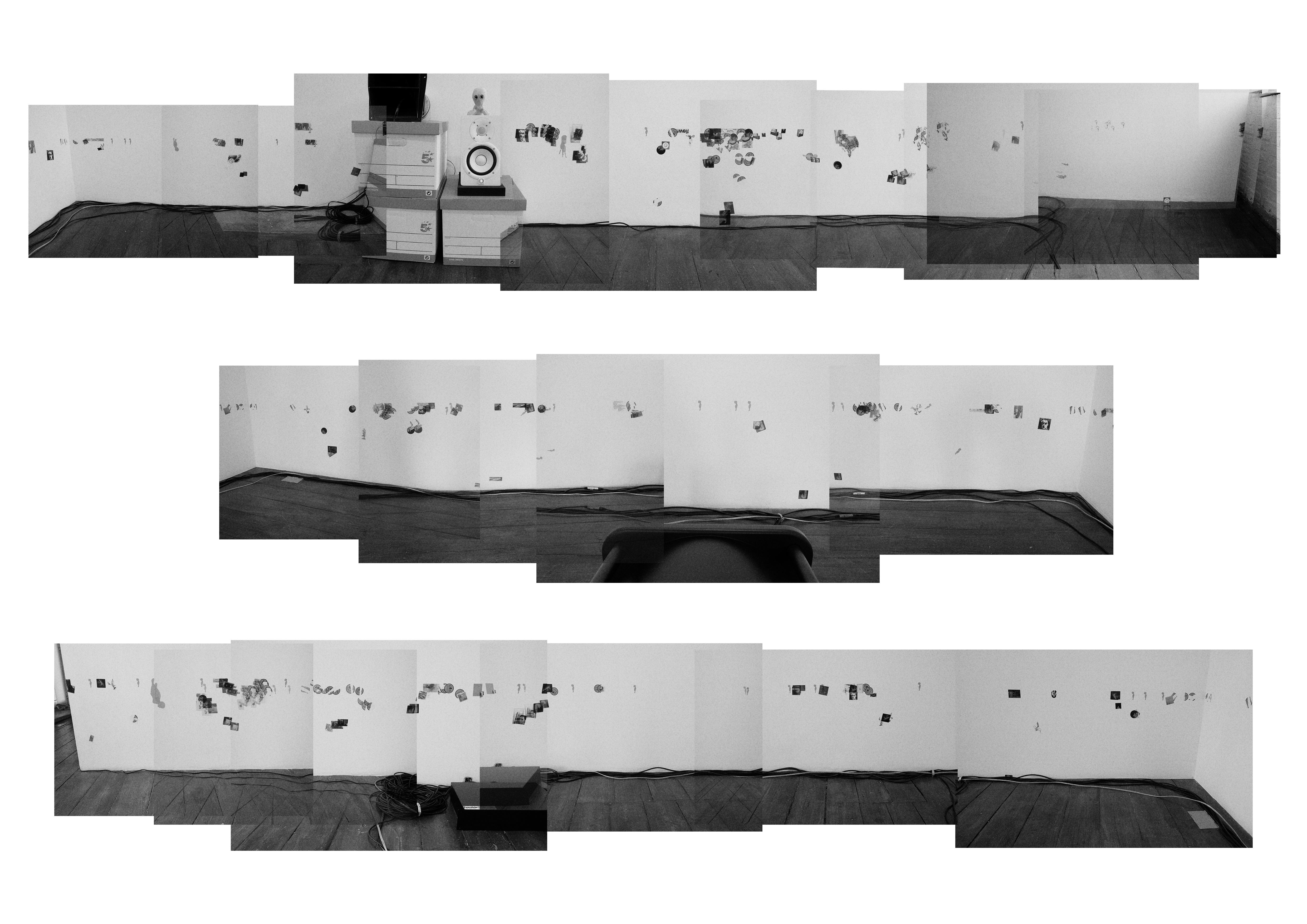 photo composite by anna clegg

contributers:
atau tanaka
david toop
kinn
lawrence english
robin rimbaud - scanner
sung tieu
mix contributors:
USER-0
dj fun216
slowmotiondancer
robin rimbaud / scanner
ssstingrrrayyy
al1d0g7KN
kinn
dan byrne smith / overview machine
filip olszewski
atau tanaka
janek nixon
inigo roberts / swallow
nanzhen yang
alessio riccio
S.H.I.T.
teddie newton / cable dregs
huw howell
anna clegg / max email
beatrice vorster / haptictape labs
david musgrave / tracked ghosted pwned
elliot jeffries / uumwelt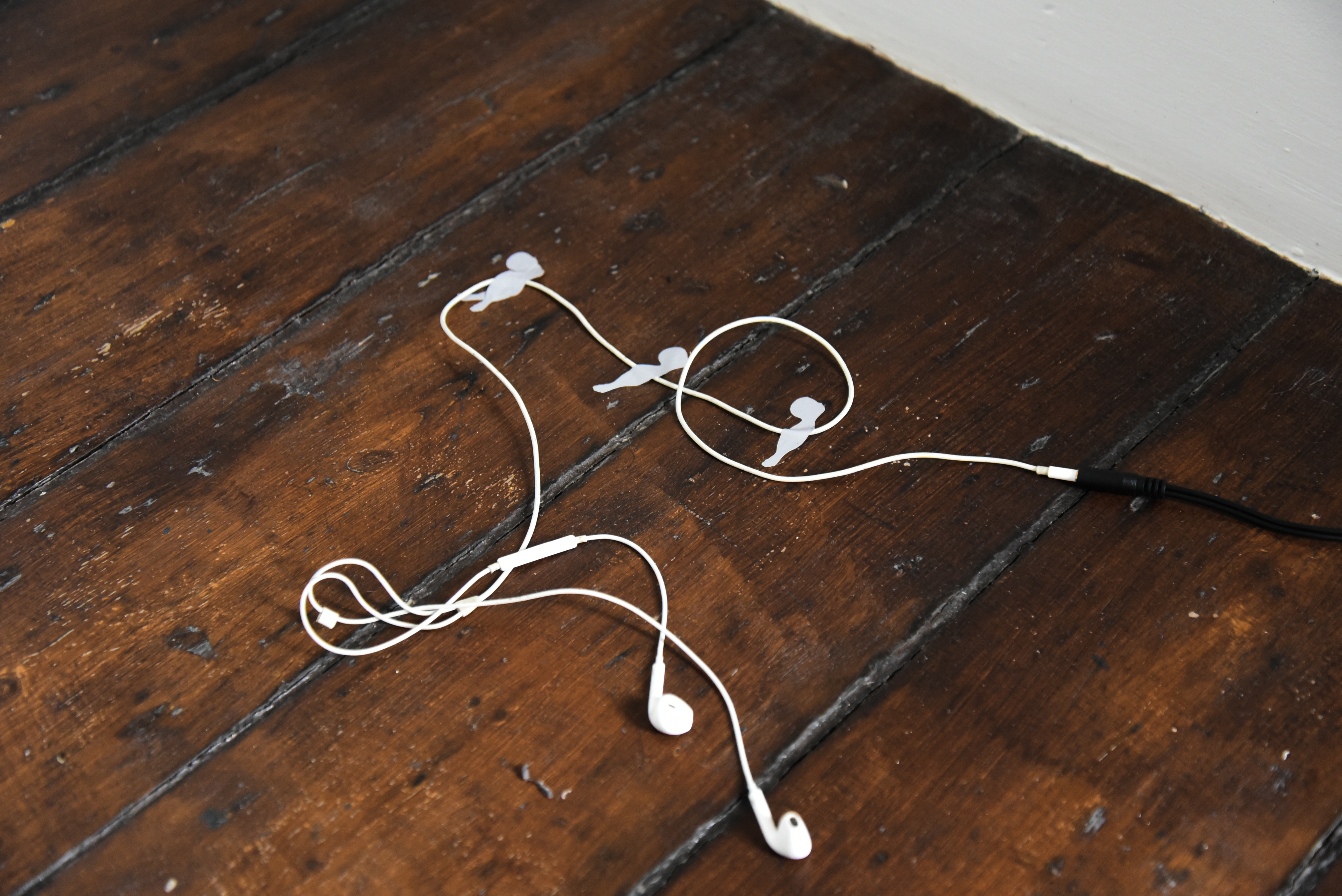 i <3 your output

greengrassi gallery, london
03.03.2022 - 14.04.22

sticker sheets, edition of 10.





DISTINCTIVE BITEMARKS
3.1.4.1 3.1.3.1 (2021)


00:05:40


Single screen projection - work available on request.

Proxy protagonists: two adolescent hyenas occupy a sparsely populated landscape. Bypassing the still, these cursorial hunters have calloused feet with large, blunt, non retractable claws adapted for running and making sharp turns. As agents of anarchy, the film considers the act of acting through substitution as a fictioning device - the position of the interlocutor, the translator, the interface in an exploited territory.









BAMBI WOODS PRESENTS:
reflexive self(mutation

with elli antoniou

155 x 540 x 40 mm (each)
digital photograph, CGI, glossy chromalux aluminium print, perspex base with stainless steel holders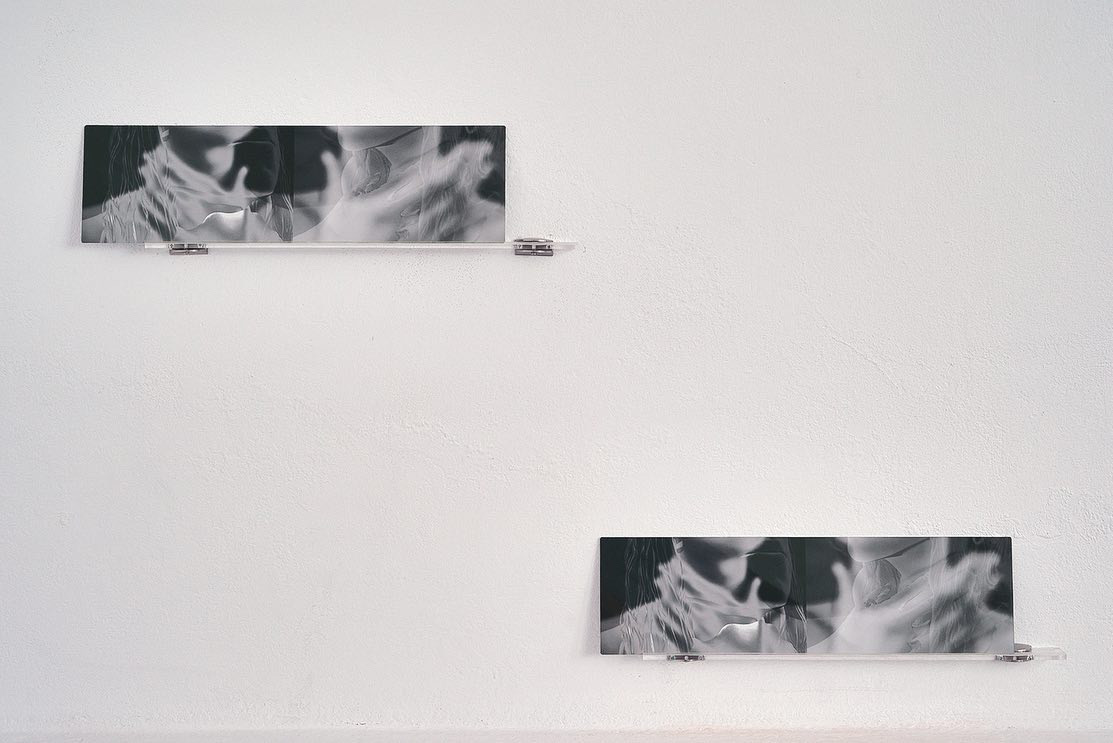 BAMBI WOODS PRESENTS: ergo space and space52, athens, greece.

may 20-30, 2021

bambi woods function like a radio that never announces its programme in advance. initiated in 2019 and gathering contributions from over fifty voices, bambi woods are a collective enunciation springing from the anonymity of murmur, a molecular vibration infiltrating processes of individuation while encrypting the status of the author. like a balaclava-covered DJ sticking black tape on their records' labels, B.W. distribute chains of reactions and affects that are no longer based on recognition and identification.


bambi woods' next intervention will take place across two mirroring spaces, ERGO Collective and Space52, both located in athens. combining curating, art making, poetry and performance, bambi woods presents is an assemblage of ready-mades, radio stations, internet portals, photographic slides and not-yet-determined works of art that will attempt to recode architectonic forms of authorship through delegated chains of commands and mechanical processes. throughout the project, B.W. will shapeshift into constellations of nameless entities, inviting the audience to follow a story without script in which power play, meaning production and the ideological figure of the 'present author' dissolve into a cadavre exquis of situations. less a manipulation of the real than a simulated reality, bambi woods presents deals with the phantom of wording and unfolds like a game of which the only rule is to be a game without rules.


exhibition text by BAMBI WOODS


ARTEFACT:
Memory still a taste in my mouth (2020)

feat. Levi Draper
00:07:49


Single screen screen projection - work available on request.


SCREENED AT:

Studio 28, Generation and Display (2021), London.
Bambi Woods presents, (2021), Space 52, Athens.
Terrain Vague, cur. Graham Gussin (2019), Slade Research Centre, London.




ARTEFACT:
DasDing 2019

with plusminus studios




Fully retractable stamp, edition of 5.


EXHIBITED AT:

Objects of the Misanthropocene, cur. Dean Sully (10/20), UCL Archeology Library, London.


AURELIA:
proxy01.mp4 (2021)
proxy04.mp4 (2022)



with Yasmin Vardi







single screen work (x2)
exhibited at greengrassi (2022) and iklectik (2022).



full work available on request